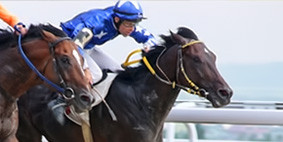 Monthly Profits
+£16,725.00 (167.25pts)
| | |
| --- | --- |
| Sep 2018 | +£4,63.00 (+4.63pts) |
| Aug 2018 | +£1,282.00 (+12.82pts) |
| Jul 2018 | -£694.00 (-6.94pts) |
| Jun 2018 | -£1,125.00 (-11.25pts) |
| May 2018 | +£1,487.00 (+14.87pts) |
| Apr 2018 | -£1,327.00 (-13.27pts) |
| Mar 2018 | +£1,988.00 (+19.88pts) |
| Feb 2018 | +£4,403.00 (+44.03pts) |
| Jan 2018 | +£1,114.00 (+11.14pts) |
| Dec 2017 | -£222.00 (-2.22pts) |
| Nov 2017 | +£5,383.00 (+53.83pts) |
| Oct 2017 | +£3,050.00 (+30.50pts) |
| Sep 2017 | +£923.00 (+9.23pts) |
FULLY PROOFED

Welcome to C J Racing. The aim is to provide long term tax free profits for our clients. We have been involved in horse racing for over 30 years and provide a service which keeps clients involved on a daily basis. Some tipsters provide 2-3 bets per week, we believe that our clients want to be more involved so generally 4-5 bets per day are provided. At C J Racing we are confident of providing long term profits with a strike rate of 40% -45%, no long losing runs, in fact most days we have a winner. Our aim is to exceed 150 points profit a year. If you are serious about backing horses to win, C J Racing can provide you with the tips to make it profitable.
C J Racing is a professional tipping service that will make long term profit and keep clients involved.
Recent Statistics
Below are some recent statistics and numbers from C J Racing.
| | |
| --- | --- |
| STRIKE RATE | 39% |
| RETURN ON INVESTMENT (ROI) | 10% |
| LONGEST WINNING RUN | 6 Bets |
| WINNING MONTHS | 9 |
| LOSING MONTHS | 4 |
| MONTHLY AVERAGE PROFIT | £1,286.00 (12.86pts) |
| OVERALL PROFIT | £16,725.00 (167.25pts) |
Pricing
The current price for the service is just £39.50 per month or £89.50 per quarter.
When you click READY TO GET STARTED? JOIN NOW! below you will be taken to the payment page to set up your subscription. Our services are strictly limited as to ensure the integrity of and value of the information. If the "Join Now" button is deactivated, email us, and we will contact you when a place is available.
Register today to secure your place!