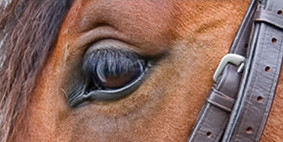 Monthly Profits
Overall +233.61 Points
| | |
| --- | --- |
|   July 2021 | -13.15 Points |
|   June 2021 | +32.58 Points |
|   May 2021 | +25.84 Points |
|   April 2021 | +1.53 Points |
|   March 2021 | +29.24 Points |
|   February 2021 | -9.67 Points |
|   January  2021 | +31.93 Points |
|   December 2020 | +16.30 Points |
|   November 2020 | +46.09 Points |
|   October 2020 | +28.81 Points |
|   September 2020 | +44.11 Points |
PROFESSIONAL HORSE RACING LAYS

Donkey Lays are the product of a laying method that focuses on laying horses on Betfair. Horses are layed on the Win Market and the Place market.  The horses layed over the last 11 months have shown a steady strike rate, achieving a return of approx 21 points per month. These selections can of course be fully automated with the use of a betting bot.
Recent Statistics
Below are some recent statistics and numbers from Donkey Lays.
| | |
| --- | --- |
|   Strike Rate WIN LAYS | 90% |
|   Strike Rate PLACE LAYS | 67% |
|   WINNING MONTHS | 9 |
|   LOSING MONTHS | 2 |
|   MONTHLY AVERAGE PROFIT | +21.23 Points |
|   OVERALL PROFIT | +233.61 Points |
Profit Graph
Pricing
The current price for the service is just £39.50 per month or £89.50 per quarter.
When you click READY TO GET STARTED? JOIN NOW! below you will be taken to the payment page to set up your subscription. Our services are strictly limited as to ensure the integrity of and value of the information. If the "Join Now" button is deactivated, email us, and we will contact you when a place is available.
Register today to secure your place!