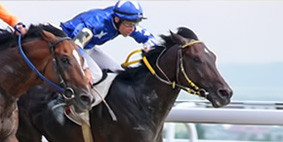 Monthly Profits
Overall +427.28 Points
| | |
| --- | --- |
|   February 2022 | -11.18 Points |
|   January 2022 | +2.82 Points |
|   December 2021 | -32.25 Points |
|   November 2021 | +32.13 Points |
|   October 2021 | +46.61 Points |
|   September 2021 | +63.06 Points |
|   August 2021 | +12.57 Points |
|   July 2021 | +71.86 Points |
|   June 2021 | +3.24 Points |
|   May 2021 | +27.61 Points |
|   April 2021 | +15.95 Points |
|   March 2021 | +28.06 Points |
|   February 2021 | +23.08 Points |
|   January 2021 | -0.80 Points |
|   December 2020 | +28.32 Points |
|   November 2020 | +61.21 Points |
|   October 2020 | +54.99 Points |
HIGH PROFITS

NSH Racing selections are provided by a professional horse racing tipster with longstanding experience in this industry. All selections are carefully selected with intense form study linked to the very latest stats and algorithms data, in addition with occasional inside stable information. However the key to profitable selections is choosing the right races to back in and his system enables him to focus on only a small number of races per day, the rest are the bookies races to be honest, this then gives him a strike rate of averaging 31%. Tips are easy to follow. The number of bets per day will vary depending on the number of suitable selections. Generally the average has been around 2-4 bets per day. A betting bank of 75 points is recommended.
Recent Statistics
Below are some recent statistics and numbers from NSH Racing.
| | |
| --- | --- |
| STRIKE RATE | 29% |
| RETURN ON INVESTMENT (ROI) | 11% |
| WINNING MONTHS | 14 |
| LOSING MONTHS | 3 |
| MONTHLY AVERAGE PROFIT | +25.13 Points |
| OVERALL PROFIT | +427.28 Points |
Profit Graph

PRICING
The current price is just £19.75 per month or £44.75 per quarter.
Normally you have to pay £39.50 per month or £89.50 per quarter.
Grab your 50% discount now!  Places are limited for this offer!
When you click READY TO GET STARTED? JOIN NOW! below you will be taken to the payment page to set up your subscription. Our services are strictly limited as to ensure the integrity of and value of the information. If the "Join Now" button is deactivated, email us, and we will contact you when a place is available.
Register today to secure your place!