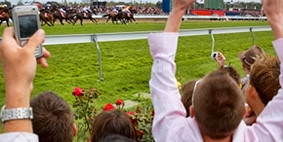 Monthly Profits
Overall +1,209.17 Points
| | |
| --- | --- |
|   September 2022 | +53.87 Points |
|   August 2022 | -23.85 Points |
|   July 2022 | +6.99 Points |
|   June 2022 | +23.32 Points |
|   May 2022 | +41.50 Points |
|   April 2022 | +3.73 Points |
|   March 2022 | +22.34 Points |
|   February 2022 | +9.18 Points |
|   January 2022 | -28.55 Points |
|   December 2021 | +48.03 Points |
|   November 2021 | -49.00 Points |
|   October 2021 | +52.98 Points |
|   September 2021 | -15.68 Points |
|   August 2021 | +70.64 Points |
|   July 2021 | -63.47 Points |
|   June 2021 | +46.88 Points |
|   May 2021 | +10.60 Points |
|   April 2021 | -22.87 Points |
|   March 2021 | -3.32 Points |
|   February 2021 | +19.21 Points |
|   January 2021 | +15.09 Points |
|   December 2020 | +9.07 Points |
|   November 2020 | +50.69 Points |
|   October 2020 | +4.30 Points |
|   September 2020 | +49.48 Points |
|   August 2020 | +66.74 Points |
|   July 2020 | +89.14 Points |
|   June 2020 | +33.57 Points |
|   March 2020 | +48.90 Points |
|   February 2020 | +15.11 Points |
|   January 2020 | +39.56 Points |
|   December 2019 | +18.63 Points |
|   November 2019 | +44.90 Points |
|   October 2019 | +42.65 Points |
|   September 2019 | +70.63 Points |
|   August 2019 | +35.59 Points |
|   July 2019 | +40.02 Points |
|   June 2019 | +33.86 Points |
|   May 2019 | +72.83 Points |
|   April 2019 | +88.67 Points |
|   March 2019 | +137.61 Points |
BIG PROFITS WITH PINNACLE RACING TIPS

Pinnacle Racing Tips is run by experienced professional horse racing tipster Sean Brehaut.  Sean has been betting on horses for over 15 years now and after finding tremendous success he began to offer tips 10 years ago. Pinnacle Racing Tips is Sean's full time job and that along with placing his own bets is his only source of income so as you can imagine it's imperative he does well from it.. and from the results he certainly does that. Offering daily tips all year round he is also a big festival specialist offering tips on every race at the big festivals such as Royal Ascot, Glorious Goodwood, Epsom, York Ebor, Cheltenham Festival, Aintree etc. Tips are online each day between 4.30pm and 6.30pm for the next day's racing. A Betting Bank of 100pts is advised for this service.
Profit Graph

Recent Statistics
Below are some recent statistics and numbers from Pinnacle Racing Tips.
| | |
| --- | --- |
|   STRIKE RATE | 28% |
|   RETURN ON INVESTMENT (ROI) | 10% |
|   LONGEST WINNING RUN | 7 Bets |
|   LONGEST LOSING RUN | 14 Bets |
|   WINNING MONTHS | 34 |
|   LOSING MONTHS | 7 |
|   MONTHLY AVERAGE PROFIT | +29.49 Points |
|   OVERALL PROFIT | +1,209.17 Points |
PRICING
The current price is just £19.75 per month or £44.75 per quarter.
Normally you have to pay £39.50 per month or £89.50 per quarter.
Grab your 50% discount now!  Places are limited for this offer!
When you click READY TO GET STARTED? JOIN NOW! below you will be taken to the payment page to set up your subscription. Our services are strictly limited as to ensure the integrity of and value of the information.
If the "Join Now" button is deactivated, email us, and we will contact you when a place is available.
Register today to secure your place!