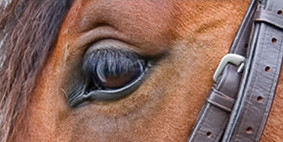 Monthly Profits
+£21,843.00 (218.43pts)
| | |
| --- | --- |
| Mar 2020 | -£2,889.00 (-22.89pts) |
| Feb 2020 | +£1,205.00 (+12.05pts) |
| Jan 2020 | +£827.00 (+8.27pts) |
| Dec 2019 | +£2,490.00 (+24.90pts) |
| Nov 2019 | -£1,840.00 (-18.40pts) |
| Oct 2019 | -£170.00 (-1.70pts) |
| Sep 2019 | +£2,489.00 (+24.89pts) |
| Aug 2019 | +£2,211.00 (+22.11pts) |
| Jul  2019 | -£815.00 (-8.15pts) |
| Jun 2019 | +£868.00 (+8.68pts) |
| May 2019 | +£1,916.00 (+19.16pts) |
| Apr 2019 | +£1,093.00 (+10.93pts) |
| Mar 2019 | +£2,642.00 (+26.42pts) |
| Feb 2019 | +£5,180.00 (+51.80pts) |
| Jan 2019 | +£6,378.00 (+63.78pts) |
RESULTS BASED ON BSP – TIPS ONLINE THE NIGHT BEFORE

Race Form Pro selections are provided by a professional horse racing tipster with over 30 years experience in this industry. All selections are carefully researched taking into account many different factors incl. detailed race analysis. Selections are online by 20.00 every evening BEFORE race day. The selections are easy to follow and all you will need to do is place your bets at Betfair Starting Price on accessing the days tips, there is no requirement to secure early prices as all results are recorded at Betfair Starting Price. The number of bets per day will vary depending on the number of suitable selections. Generally the average has been around 2-4 bets per day. ALL bets are placed as WIN bets. A betting bank of 100 points is recommended.
Recent Statistics
Below are some recent statistics and numbers from Race Form Pro.
| | |
| --- | --- |
| STRIKE RATE | 25% |
| LONGEST WINNING RUN | 3 Bets |
| LONGEST LOSING RUN | 16 Bets |
| WINNING MONTHS | 11 |
| LOSING MONTHS | 4 |
| MONTHLY AVERAGE PROFIT | £1,456.00 (+14.56pts) |
| OVERALL PROFIT | £21,843.00 (+218.43pts) |
Profit Graph
Pricing
The current price for the service is just £39.50 per month or £89.50 per quarter.
When you click READY TO GET STARTED? JOIN NOW! below you will be taken to the payment page to set up your subscription. Our services are strictly limited as to ensure the integrity of and value of the information. If the "Join Now" button is deactivated, email us, and we will contact you when a place is available.
Register today to secure your place!