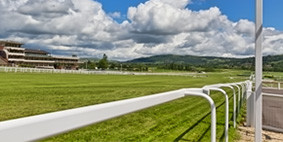 Monthly Profits
Overall +616.93 Points
| | |
| --- | --- |
| August 2023 | +23.75 Points |
| July 2023 | +24.70 Points |
| June 2023 | +22.79 Points |
| May 2023 | +28.50 Points |
| April 2023 | +36.96 Points |
| March 2023 | +4.84 Points |
| February 2023 | +25.65 Points |
| January 2023 | +21.87 Points |
| December 2022 | +22.80 Points |
| November 2022 | +26.61 Points |
| October 2022 | +23.73 Points |
| September 2022 | +17.10 Points |
| August 2022 | +25.61 Points |
| July 2022 | +19.90 Points |
| June 2022 | +20.65 Points |
| May 2022 | +28.50 Points |
| April 2022 | +21.81 Points |
| March 2022 | +26.61 Points |
| February 2022 | +22.80 Points |
| January  2022 | +23.75 Points |
| December 2021 | +19.95 Points |
| November 2021 | -33.28 Points |
| October 2021 | +27.50 Points |
| September 2021 | -17.88 Points |
| August 2021 | +27.50 Points |
| July 2021 | +24.70 Points |
| June 2021 | +21.75 Points |
| May 2021 | +29.45 Points |
| April 2021 | -2.07 Points |
| March 2021 | +27.55 Points |
| February 2021 | +22.80 Points |
Laying Short Priced Runners – Average Price of 2.60 !
Sequence Lays uses a specific selection method to identify potential lays daily, generally there would be a single selection per race meeting. The average price of the selections is 2.60. All lays are made at BSP and so all results are transparent as all will be the same, as the horses are generally the race favourites there should be ample liquidity in the market. In fact often the prices of the selections tend to be lower at BSP than at the time of selection.
Recent Statistics
Below are some recent statistics and numbers from Sequence Lays.
| | |
| --- | --- |
| LONGEST WINNING RUN | 9 Bets |
| LONGEST LOSING RUN | 5 Bets |
| WINNING MONTHS | 28 |
| LOSING MONTHS | 3 |
| MONTHLY AVERAGE PROFIT | +19.90 Points |
| OVERALL PROFIT | +616.93 Points |
Profit Graph
PRICING
The current price is just $39 per month or $89 per quarter.
When you click READY TO GET STARTED? JOIN NOW! below you will be taken to the payment page to set up your subscription. Our services are strictly limited as to ensure the integrity of and value of the information. If the "Join Now" button is deactivated, email us, and we will contact you when a place is available.
Register today to secure your place!